Sales Drive describes the continuous endeavor by people and companies to achieve lasting competitive advantages and profitable growth with customer-oriented solutions and the highest level of professionalism in sales. Our blended learning program, Sales-Drive Academy offers you all the knowledge you need to tap into this potential for yourself and your company. After this sales training, you as a manager and sales person can create real added value for your customers.
TRAINING SALES - AN OVERVIEW
In-depth knowledge of the following topics is important: structuring sales, strategic customer management, customer acquisition, conducting sales talks and leadership in sales.

The online sales training with all its facets, is specially designed for companies in the business-to-business environment or companies with demanding products and services that require explanation. This is where personal sales can unfold their full effect and ensure successful differentiation in the market.
6 Week Program
6 Live Sessions in MS Teams
2 hours per week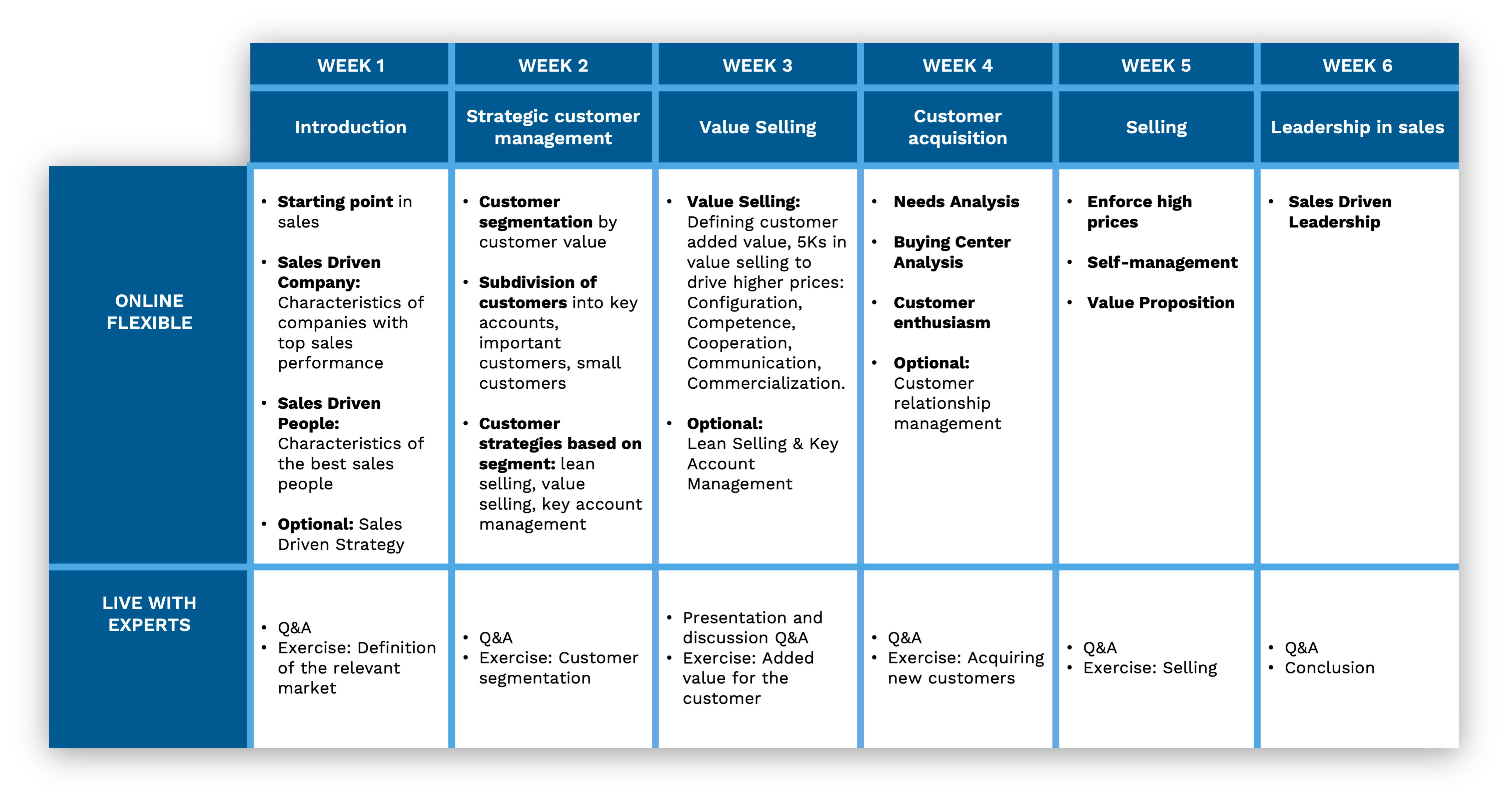 We cover the following themes
with our portfolio:
Our Partner for this program
We developed the sales training together with Prof. Dr. Dirk Zupancic. He actively helped shape the blended learning program (e.g., as part of live sessions and group work).

Prof. Dr. Dirk Zupancic is an expert in sales, corporate strategy, leadership and business-to-business marketing. For many years he has been a private lecturer at the University of St. Gallen, researcher and consultant. In his work, he supports managers and entrepreneurs as well as sales people in being better at these issues than convincing their competitors and customers. He is the author of successful books, such as Sales Drive, Top Performance in Key Account Management, Top Performance in sales, Selling from Professional to Professional, Marketing and Sales in a New World, etc. Together with colleagues from St.Gallen, He serves as co-editor of the journal Marketing Review St. Gallen and as columnist for the Sales Management Review.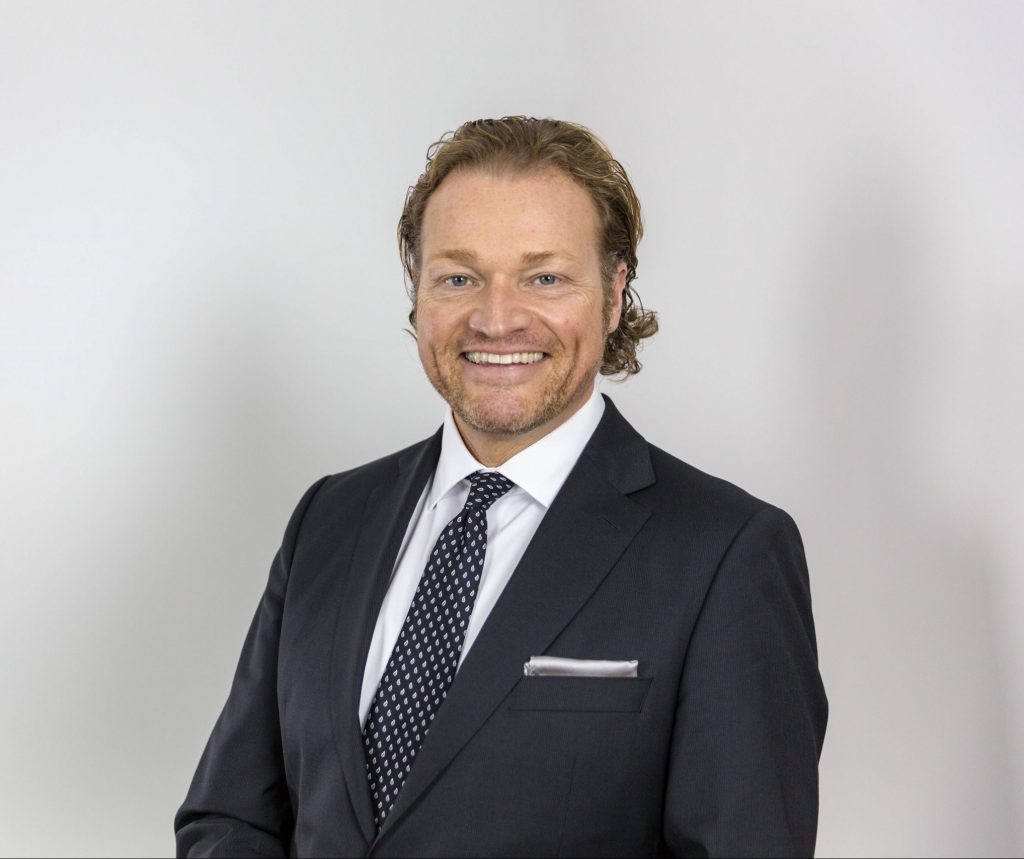 OWNER AND CEO OF DZP PROF. DR. DIRK ZUPANCIC PROJECTS GMBH