Learning: With or without a goal? Four tips for targeted learning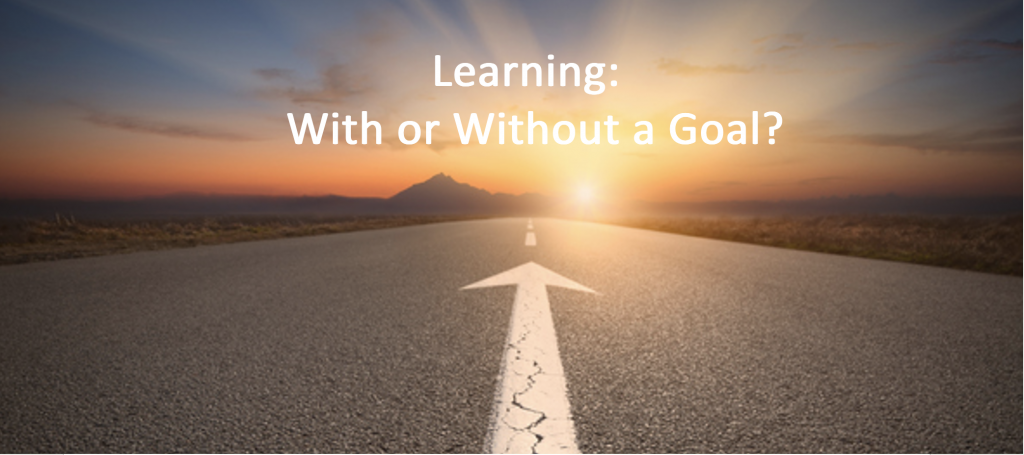 Goals are motivational factors that help people control their behavior in a meaningful way. Without goals, nobody would get up in the morning, brush their teeth, complete a degree, or achieve professional success. All intentional human behavior is goal-oriented. The achievement of a set goal fills us with pride and motivates us to want to take the next steps in the future.
Learning goals are essential, especially when training employees. Content that is simply "presented" to the learner on some kind of platform is neither encouraging nor motivating. The learner stands on the open road and does not know where to go. Learning must be as efficient as possible, especially in complex in-company training projects. Without a goal, time resources are wasted, and worse: the purpose of learning is lost. The result: frustrated employees, negative feedback, high dropout rates, and a poor reputation for e-learning. Defining goals is important – but at the same time difficult to do. So, what does goal setting mean in concrete terms?
An overarching goal should be that learners learn exactly what they will need for their job in the future – no more, but no less.
It can help to divide an overarching goal outcome into sub-goals that should be achieved one after the other in a fixed or flexible order.
The defined goals should vary depending on the target group.
The relevant learning content is then derived from the learning objectives.
Furthermore, the achievement of goals must be measured in order to be able to provide the learner with feedback on his or her current learning status and learning success.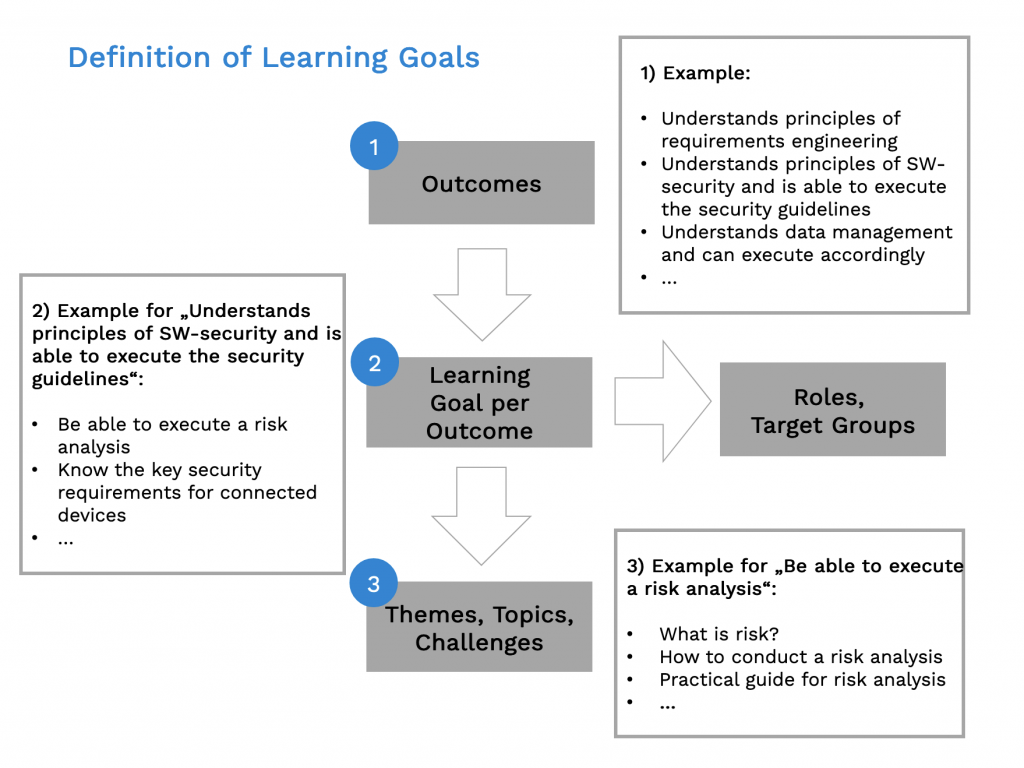 However, it is not only the goal that matters but also the starting point of the learners. The
learners can belong to different professional groups and therefore have completely different backgrounds. Even within a professional group, there are more experienced and less experienced learners in certain areas. Only when the qualitatively different groups have been defined and the prior knowledge of these groups has been determined, is the starting point of the learners clear.
In my experience, an approach as described above can lead to success. If you set up further education according to clear goals and supervise it in a structured manner, then learning makes sense. The result is satisfied users, positive feedback, and high completion rates.
But one thing is absolutely clear: Without starting, nobody has yet reached any goal.