3 learnings from the new study "Trends in compensation and HR 2021/2022" by Lurse AG
How is HR management transforming?
Digitalization, leadership, talent management: These three terms are not only important topics in the trainings offered by U4I, but they were also ranked the top three of the most important topics for human resources management in the study "Trends in compensation and HR 2021/2022" published by Lurse AG at the end of 2021.
Here, we will pick up those findings that caught our attention and which we believe we can all learn from.
1. Digitalization keeps many busy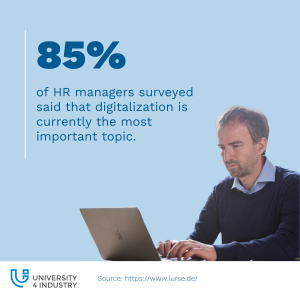 This result is also consistent with most German industrial companies: A few years ago, hardly any German industrial companies were concerned with digitalization. Today, these companies are not yet "digitized," but they are increasingly recognizing that there is an enormous need for action.
Beginnings toward digitalization have already been made in HR management: 94% of companies have implemented a management self-service and 93% an employee self-service to simplify administration.
In the field of HR, people are starting to look at digitalization and, slowly but surely, companies are also starting to implement it.
2. Action must be taken now
Another result of the study shows that the topic of digitalization is moving from awareness to active action:
Unfortunately, change does not happen simply by being aware of the importance and urgency of digital transformation. Executives must take action.
U4I founder Jan Veira also appeals to build digital capabilities in companies. From his point of view, it should actually be said quite drastically:
Targeted training is the first step in building knowledge about digital transformation throughout the company.
3. Innovation only succeeds through change management
The study also shows that employees now need specific skills due to more agile work structures, new technologies, and automated processes. These skills were not even in demand on the labor market just a few years ago. A fundamental overhaul of structures, job descriptions, and processes is needed, particularly in the area of human resources management.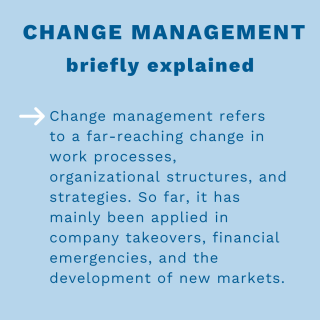 Innovation through digitalization requires a digital transformation that, in addition to establishing new ways of working and technologies, also involves employees through further trainings.