machine learning – Data is the raw material of the future!
Machine learning opens up opportunities to process this raw material. This article will show you what your employees should learn and know about machine learning.
Machine learning is the central problem-solving method that allows you to take advantage of the gigantic amounts of data generated by sensors, "things", and people.
The availability of data is what continues to drive big data machine learning to greater success. Machine learning is a sub-area of artificial intelligence (AI) and is behind applications such as fraud detection, predictive maintenance, personalization of offerings, and speech and image recognition. Autonomous driving, chatbots, and face or anomaly recognition are also based on this innovative technology.
What should online training courses on machine learning contain?
– These courses should offer an introduction to the basic machine learning methodology, as well as concise presentations which cover individual topics, such as deep learning or anomaly detection, in-depth.
– In addition, tutorials with practical machine learning tasks based on Jupyter Notebooks introduce learners to the application of machine learning in practice. Through these tutorials, we cover a broad spectrum of topics:
Classification
Regression
Clustering
Supervised learning
Unsupervised learning
Algorithms such as Decision Tree, Decision Forest and a particular focus on neural networks and Convolutional Neural Networks (CNN).


And how do the online training courses actually look? Experience a digital tour with University4Industry at three different altitudes and levels of detail.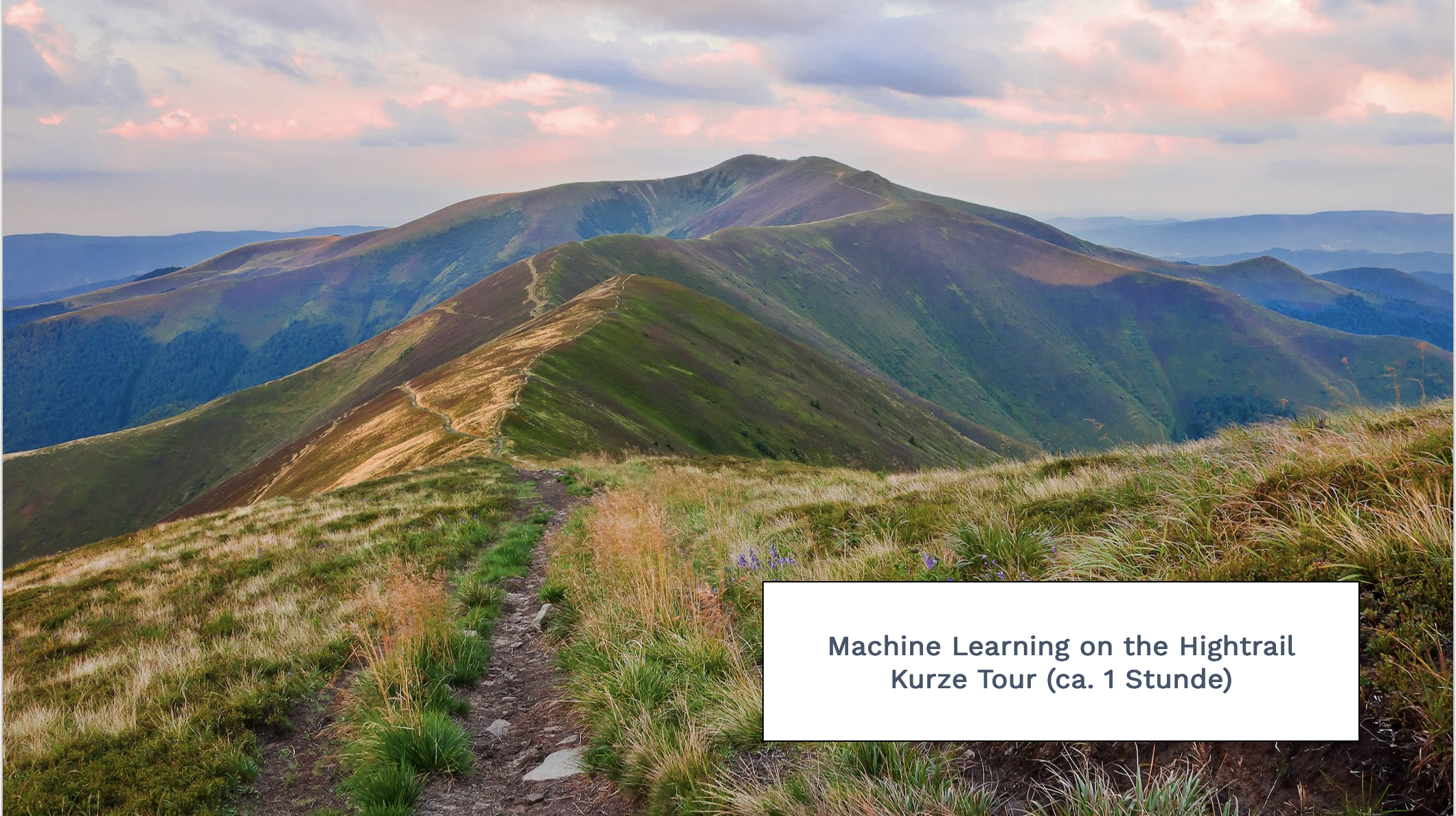 The 
short tour
 provides an overview of the most important machine learning concepts:
Introduction to machine learning through examples
What is machine learning?
Challenges
Data availability
Machine learning: Quo vadis?
On the medium tour (2-3 hours) the learner gains additional insights into the key topic of artificial neural networks (ANN). This course is a short tour plus an introduction to neural networks:
Architecture of ANNs
Training of ANNs
Hyperparameter and ANN design
Deep neural networks
Practical approaches
For interested hikers, we recommend the long tour (4-5 hours), where learners develop an intuitive understanding of various areas of the machine learning landscape. In addition to the topics mentioned above, this course includes:
Introduction to probability theory
Basics of supervised learning
Basics of unsupervised learning
Basics of time series analysis


Invest now in the technology of the future, so that tomorrow you will be ahead of the times and the competition!
You can also find further information here.